PROMARK T-2000 is the latest version of the immensely popular and reliable thermal transfer printer for cable and wiring markers. Revised from the ground up, the design includes new features making the marker printer even more compact, mobile, and universal.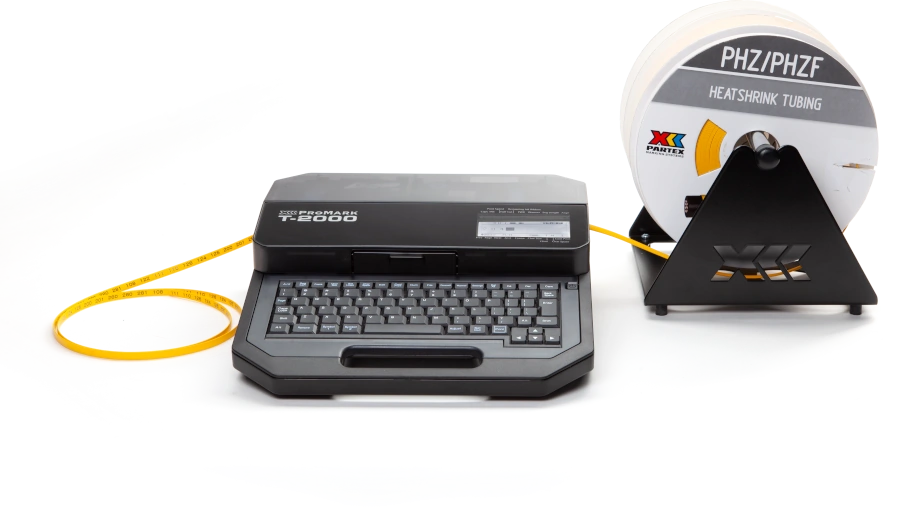 ---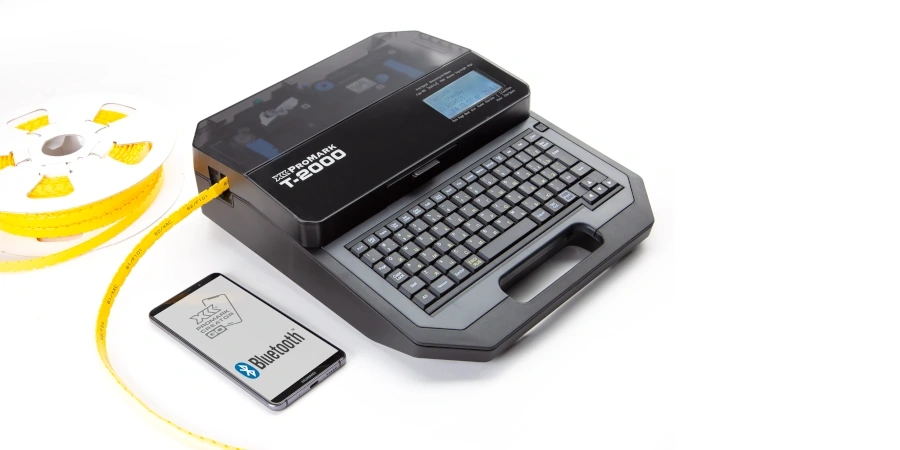 COMMUNICATION
Wireless Bluetooth connectivity enables management of the printer using a mobile device with Promark Creator GO installed. This is an undisputed advantage in difficult working conditions, in the field, on construction sites, or where no PC is available.
---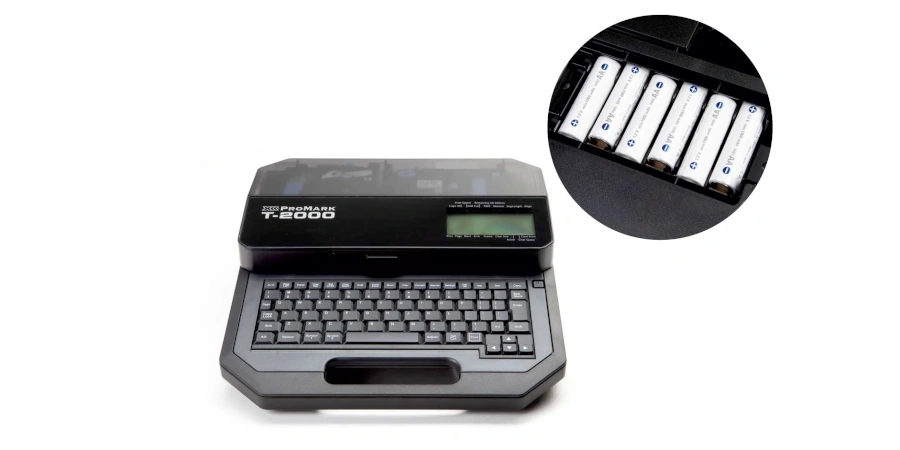 BATTERY POWERED
Another innovation in the design of PROMARK T-2000 marker printer makes the device even more mobile, making the marker printing process independent from any infrastructure: a portable power supply from 6 dedicated 1900mAh size AA batteries.
---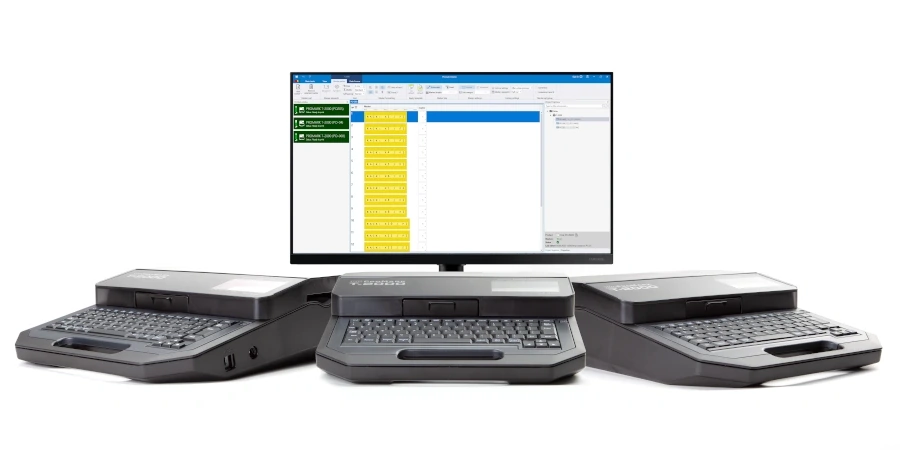 DISTRIBUTED PRINTING
The new driver greatly expands the capabilities of the marking system and PROMARK devices. This new feature facilitates printing on more than one device simultaneously, with each printer processing different content and profiles at the same time.
---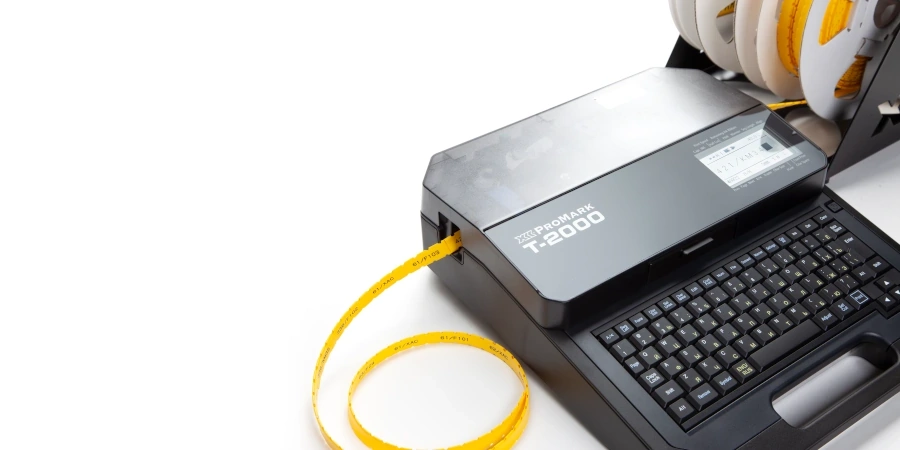 OPTIONAL PROFILE HEATER
In this marker printer model, the profile preheater is designed to process all compatible profile sizes. The profile preheater can work in two different modes: continuous or automatic, where the latter starts with the printing run. Three temperature levels help achieve optimum printing quality even at very low ambient temperatures (5-18 °C).
---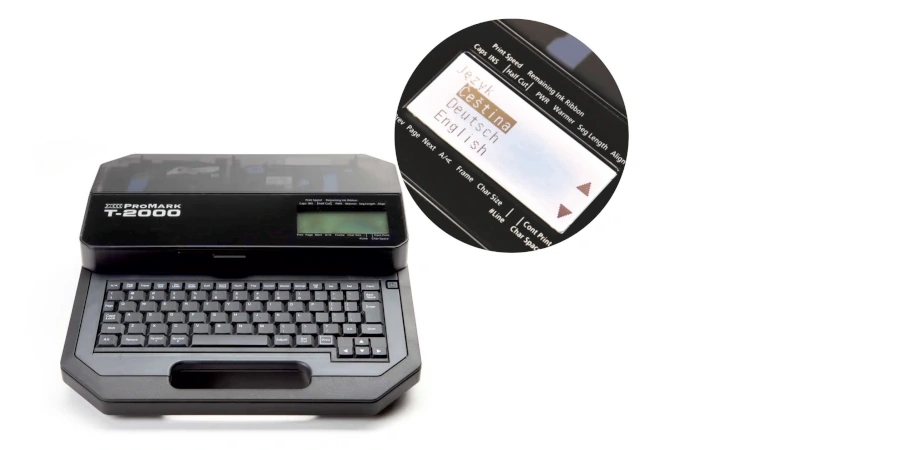 MULTILINGUAL MENU
The marker printer's menu is now expanded with Italian and Czech languages, and diacritical characters for Czech and Turkish. This provides new opportunities for business with overseas contractors and projects. The printer's menu also includes new product indexes.
---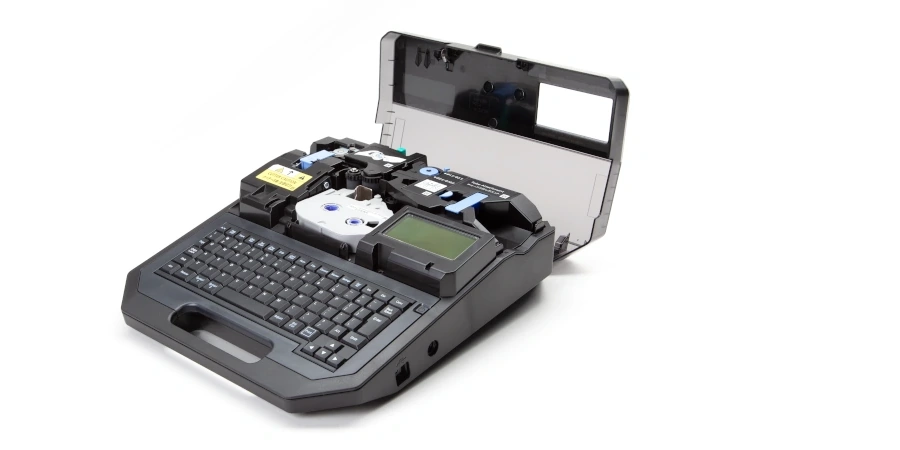 PERFORMANCE AND VERSATILITY
The PROMARK T-2000 marker printer provides improved productivity, better capabilities and higher performance — with improved functionality and operating convenience. The advantages include: - Additional intermediate font sizes (2.6mm and 4mm); - Internal storage expanded from 60,000 to 250,000 characters; - Maximum printable profile diameter increased to 8mm; - 50% longer printer ribbons; (The ribbon is now is 150m long).
Promark T-2000 printer
Black ribbon
Profile guide
Power cord
AC adapter
Transport bag
USB cable
Software